Go back
Meet Michael
- We have an informal work environment, and your colleagues come by your desk if they need your assistance. I enjoy the casual chat and knowledge sharing across our desks.
Michael Aagaard, Senior Software Developer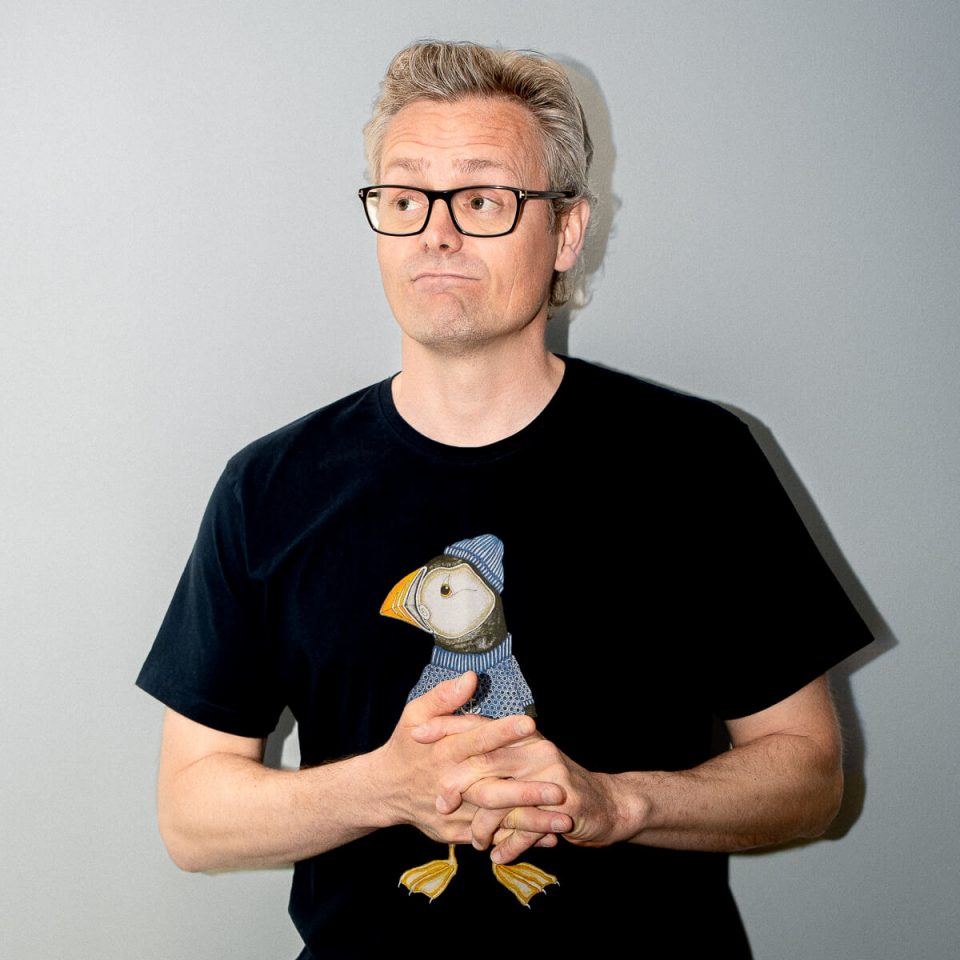 Michael Aagaard, Senior Software Developer
I am part of the IT team, and I am responsible for developing the software needed throughout the company. The tasks span from creating integration of new data sources and ensure communication with our various counterparties like TSOs and exchanges, to expanding our trading framework and creating tools to support my colleagues in our analysis team and in finance.
I work in close cooperation with my colleagues, as it is important that I understand the different needs and what kind of tools my colleagues what. The main focus for the software I develop is to automize as much as possible and make my colleagues' jobs a bit easier.
A typical day in the office
I start my day following up on the code I deployed the day before to make sure the software is up and running or if any adjustments are needed.
Ninety percent of my time is spent on coding, on whatever task is the most important for the company that specific day. In my team, we share a task system where tasks are distributed among the developers as they complete their tasks. The task assignment is done in an informal dialogue across our desks about who does what.
We all sit closely together which is a huge advantage because it is very easy to ask a colleague for help if I am stuck with a problem, and we often have a great discussion about one of our projects. Once a week, we have a team meeting, that's it. It is just awesome that I get to spend my typical day on coding.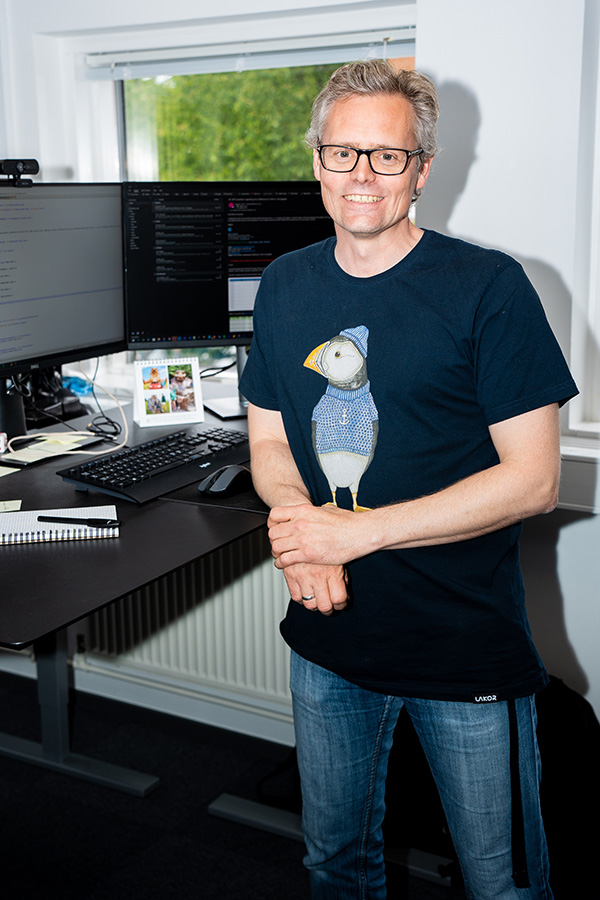 A perfect cocktail with Cloud Azure
Initially, I fell in love with the opportunity to work with Azure and to get to know all the new tools, it includes. At Yggdrasil, I get to both learn new technologies and use my experience as a software developer. It is a perfect mix.
It is a startup culture, and your contributions matter. I can see the impact of my work and I really enjoy that we go straight from decision to implementation. Everything we create is made as microservices, which fits perfect with Azure. When developing a new solution, we use a trial-and-error approach, where we first try to implement the simplest approach possible. That way we gain valuable info on how things work in practice and avoid a lot of design meetings where we try to think about everything up front. If our simple implementations prove to be too simple, we adjust the design accordingly or create more general designs if it makes sense. In other words, I get to focus on what I enjoy the most using a great software stack.
Casual chats
I am lucky to work with some great software developers, and I enjoy the close teamwork. We support and help each other and discuss and find solutions together when needed.
We have an informal environment in the office, and your colleagues come by your desk if they need your assistance. I enjoy the casual chat and knowledge sharing across our desks.
I usually work from home a couple of times a week because it fits my private life well, and I always enjoy going into the office to see my colleagues after a day working from home.
My best advice to a new colleague
We have a saying in the team that to FAIL means: First Attempt Is Learning. We experiment a lot and there is no need to be afraid to make mistakes because it is expected from you. This is how we learn.
You do not get any manual for what you are expected to code. Just focus on experimenting and executing and you will fit right in the team.
Fun fact about Michael
I have painted around 200+ miniature figures for War Hammer Fantasy Battle game.